PROTECTING THE TAXPAYERS
There are those who believe that the only way to improve Arizona's long-term economic outlook is through tax increases.  I couldn't disagree more.  While the majority of Arizonans had to cut their budgets and tighten their belts, big-spending politicians at the State Capitol were neglecting their responsibilities and mortgaging our state buildings to pay the bills.  I am proud of how the 2011 Legislature finally balanced Arizona's budget.  We now need to ensure that we continue to elect principled conservatives that will keep the focus on reducing the tax burden on our families and encouraging new job growth.  I will fight high property taxes that hurt our seniors and families, and as your representative, I will never forget that tax dollars belong to you, the taxpayer, not the government.
SECURE BORDERS
While the United States is known as a nation of immigrants, it is also a nation founded on the rule of law.  Our first and foremost priority must be to finally secure our southern border.  The cost of illegal immigration reaches nearly 2 billion dollars a year.  In addition to the economic disaster caused by this crisis, there is also a very real security threat that continues to be ignored by our federal government.  Human and drug smuggling, kidnappings, and murder are just some of the results of our porous border.  I support SB 1070 and believe that Arizona has an absolute right to enforce immigration law and protect our borders.  Our federal government has failed to do so, creating an increasingly dangerous environment.  Instead of lawsuits, our government should be focused on protecting Arizona's families.  I am proud to support former State Senator Russell Pearce and I am honored to have his endorsement in this race.  Senator Pearce knows that he can count on me to stand beside him in the fight for border security.
SECOND AMENDMENT
I will support and defend the rights of all law-abiding Arizonans to own and carry firearms.  Our citizens have a constitutional right to protect themselves and their families.  I do not and would not support any proposed gun control law which would limit gun ownership by those who are responsible, law-abiding citizens.
SMALL BUSINESS
Small businesses are responsible for nearly two-thirds of job growth in this country.  As a small business owner, I understand how important it is to provide a healthy business climate in Arizona.  Too often, government regulation and red tape just burdens business owners, when we should be encouraging them by lowering the tax burden, reducing job-killing regulations and incentivizing job creation.  One of my top priorities is to promote Arizona as a business-friendly state, encouraging investment in our community.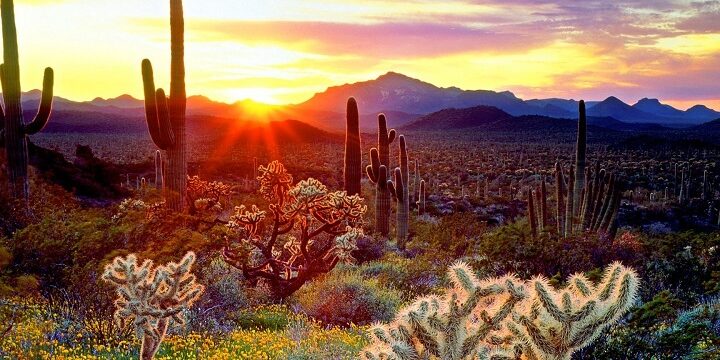 FAMILY AND TRADITIONAL MARRIAGE
As a husband and father, I believe that marriage is a sacred institution between one man and one woman.  I was a proud supporter of Proposition 102, the "Yes for Marriage" ballot initiative.  Arizona is now one of 30 states where the voters have spoken to define marriage as the union of one man and one woman in the state constitution.  I am also 100% pro-life.  I believe life begins at conception and that it is the duty of our government to protect the unborn.  I am unwavering in these core principles.  I pledge to defend traditional family values, and would work tirelessly to promote good social policy along with good economic policy.
LUKE AIR FORCE BASE
I believe that defending this country is the primary and most important Constitutional function of our federal government.  I strongly support our military and view Luke Air Force Base as vital to Arizona and to our nation.  Luke supports more than 70,000 family members and retirees.  It is also an employer of more than 6,400.  In addition to the benefits provided to our many veterans, Luke Air Force Base has a staggering annual $2.17 Billion impact on Arizona's economy.  The mission of the United States Air Force is to fly, fight and win…  I stand behind that mission and will always support our active duty military personnel and our veterans.
EDUCATION
As the husband of a public school teacher, I understand all too well the incredible burdens placed on our educators by bureaucrats.  I believe our public education system is top-heavy, with too many districts and too many administrators.   We must treat our teachers as professionals and insist that at least 65% of all education dollars are used in the classroom.  Thankfully, Arizona is leading the nation in school choice options.  When a school is failing a child, Arizona parents are able to take advantage of open-enrollment, excellent charter schools, or a tuition tax credit program to enroll their child in a private school.  In 2011 our legislature passed the first-in-the-nation Empowerment Scholarship Account.  Similar to a Health Savings Account, now parents of children with disabilities are able to choose schools that are best equipped to meet their child's needs.  As your representative, I would insist on higher standards for our traditional public schools and also continue to expand the school choice options Arizona families currently enjoy.
HEALTHCARE
Two years ago, our nation and our Constitution were dealt a terrible blow when Barack Obama signed his "Patient Protection and Affordable Care Act".  Arizona's Republican Party recently called ObamaCare, "…the most intrusive, most costly, freedom crushing entitlement program in our country's history."  I could not agree more.  It will grow government into a massive uncontrolled bureaucracy.  In fact, did you know that the federal government will have to hire more than 17,000 IRS agents just to enforce the law?  I don't want any government bureaucrat making healthcare decisions for myself or my family.  I was a supporter of Proposition 106, the HealthCare Freedom Act and I oppose the imposition of an ObamaCare exchange in Arizona.  Further, I will stand with our conservative champions in the legislature to ensure we do all we can to prevent this disastrous mandate from taking effect in Arizona.