MEET DAVID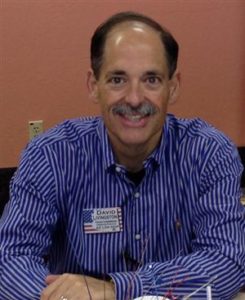 David Livingston has made his home in Arizona since 1983 and graduated from Arizona State University in 1988 with a bachelor's Degree in Finance.  After graduating, Livingston began building a financial consulting business with Ameriprise Financial, Inc., a diversified US financial services company with locations throughout the country.  He is a Lifetime Member of the Million Dollar Round Table and became a Chartered Financial Consultant in 1997.  As a financial advisor and franchise owner of Ameriprise Financial in Peoria from 1992 – 2012, David helped parents save for their children's education, provided solutions to adults with parents who require special care, and guided many people toward their financial and retirement goals.  After 20 years of hard work building his highly successful business, David sold the business in 2013 and semi-retired.
In 2012 David ran for office and was elected to serve as Representative of Legislative District 22 in the Arizona House of Representatives.  He received the fifth highest number of votes for the Legislature in the entire state.  During his first term at the Legislature, which began in 2013, he served as Vice Chairman for the House Committee on Financial Institutions.  Representative Livingston also served as a member of the House Committee on Insurance and Retirement, and the House Committee on Public Safety, Military and Regulatory Affairs.
Representative Livingston was re-elected in 2014 and during his second term was selected by his fellow Republicans to serve as Majority Whip for the Republican Caucus, working with a successful leadership team to pass many important pieces of legislation, the most imperative of which was a real balanced budget for the State of Arizona.
Since then, David has served as Chairman of a number of critical committees, including the Finance and Transportation Committees in the Senate, and both the Appropriations and the Finance, Insurance & Banking Committees in the House.
He has been a part of passing historic tax cuts, writing truly balanced budgets that refilled our Rainy-Day Fund, looked after teachers and first responders alike, and help spur our economy to fantastic growth, and he has consistently supported secure borders, school choice, and our Constitutional rights.
Some of awards David Livingston has received for his hard work and achievements in getting legislation passed at the Legislature include:
School Choice Champion - AZCAPE
Representative of the Year - AZCCI
Champion of the Taxpayer - Americans for Prosperity, Arizona
Friend of the Family – The Arizona Family Project
Growing School Choice – American Federation for Children
Friend of Mining - Arizona Mining Association
David is a past Board Member of the Glendale/Peoria YMCA.
David and his wife, Tracy Livingston, have been married since 1988.  Their son Kyle lives in Prescott, and they also have one grandson.  David and Tracy enjoy scuba diving, playing tennis and traveling.  They attend Christ's Church of the Valley (CCV) and currently live in Peoria with their Siberian Huskie rescue dog Spencer.